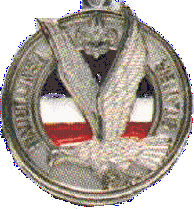 ---
Attendence
James D. Corder, S. Potter
Nick Carter, Aaron Croyle, Niel Coplin, Jason Cunnyngham, Ian C. Bryan Fierst, Nathaniel Graham, Mark Hamilton, Ho-Sheng Hsiao, Ethan Metsger, Daniel Morris Bill Schwanitz, James Scherer, Jack Trout
Activities
We learned our basic UNIX commands today. This is the basic command-argument lesson. Other announcements include:
ITECH

We're sending a contingent there. There's a good balance of both days.

Church Spegetti Lunch

In full uniform, we're going to thank the Church for letting us use the facilities. We got a head count of the people who are going.

Camping trip

Food and menu were lightly discussed. Nothing substantial done, yet.
On the table
Program section of web page. This is done in three parts:
Proposed Site Map - this is the structure. Very important if we want to keep the site well organized, translating into better navigation down the road.
JPEG Mockup - this is a graphical template. This whole thing is done on a graphics editor.
HTML translation of Mockup - once we've completed the Mockup, we cut up the graphics chunks and turn them into an HTML table with the graphics.
Content writing - we use the templates to redo the Program section of our site. At any of these stage, feel free to add in the input.